A New Look for Regenerative Energy®
Posted by Chris Ann Lunghino | March 2, 2021
Our New Website Reflects our Commitment to Bringing More Value to our Customers and Communities Through Combining Solar Energy Generation and Regenerative Agriculture Practices
Silicon Ranch's website at siliconranch.com was, until recently, the site for showcasing what we have to offer our customers and communities, including one page devoted to our innovative, holistic approach to land management, Regenerative Energy®. We now offer a multi-page, stand-alone website, regenerativstg.wpengine.com, that provides visitors with easy access to what they need and want to know about our holistic, transformative Regenerative Energy® platform and regenerative agriculture's role in solar farm design, construction, and land management.

We decided to offer a Regenerative Energy® website because we saw a high level of customer, community, and general interest in the platform, how it works, its many beneficial outcomes, and how we're measuring and reporting them. Given Regenerative Energy®'s breadth and depth, we recognized the need to expand the one-page explanation of Regenerative Energy® provided at siliconranch.com to provide easy and direct access to concise and clear yet comprehensive explanations, as well as engaging photos, illustrations, and videos, best accomplished via a website dedicated solely to the platform.
We've added a host of new features to improve the visitor experience and understanding of Regenerative Energy®.
We aim to answer all of your questions on the website and encourage you to contact us if you have a question we haven't yet answered!
Animated Video
Our just released animated video, What is Regenerative Energy®, provides a simple, vivid, and engaging explanation of the Regenerative Energy® process and the benefits of solar energy co-located with regenerative agriculture, including social and economic growth and environmental restoration.
Story-Telling Homepage
We provide a high level yet personal overview of the Regenerative Energy® story using photos, graphics, and information on the homepage, including an interactive photo that offers visitors the opportunity to gain a deeper understanding of how the platform increases soil organic matter and improves soil health, biodiversity, carbon sequestration, and water quality.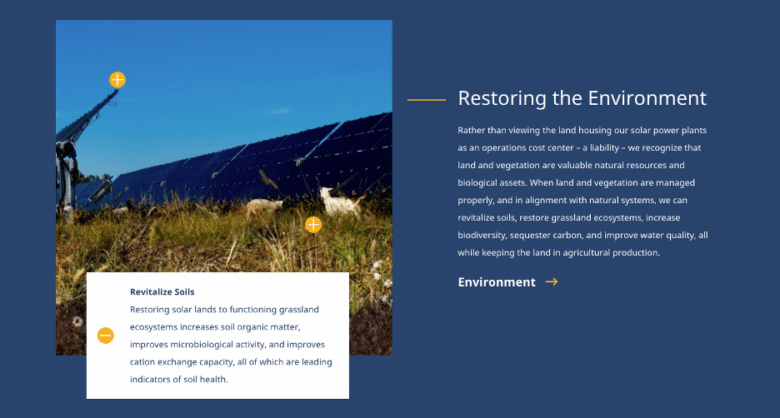 Interactive and Illuminating Interior Pages
Our interior pages include a number of interactive photos and graphics dedicated to telling more details of the story of Regenerative Energy®'s impact on people, land, the environment, and the economy, and how we measure and report these impacts through Regenerative Energy® EcoMetrics.
Interested in knowing about the Silicon Ranch land base and featured Regenerative Energy® projects? Our Land page incorporates an interactive map that describes the characteristics of the wide variety of U.S. EPA ecoregions that are home to Silicon Ranch solar power plants and select Regenerative Energy® projects.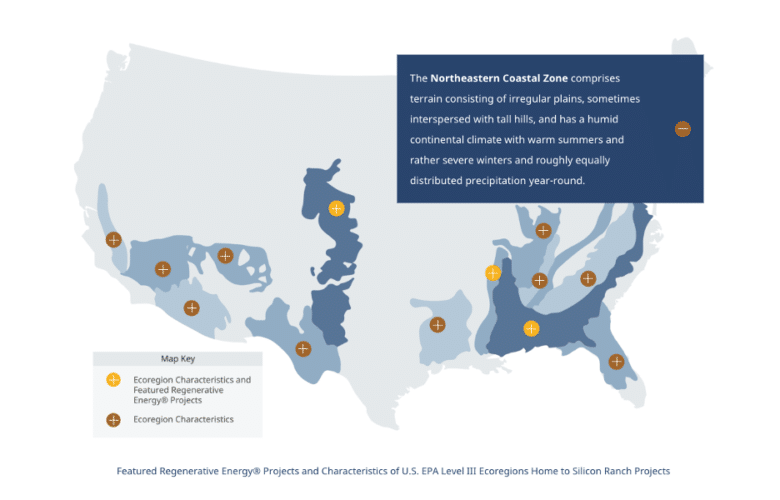 Visit the Economy page to learn how Regenerative Energy® helps meet the need for decentralized and resilient energy and food systems, spurs economic growth, and provides a career path for young and aspiring farmers.
Solutions Page
Our Solutions page provides valuable information about how we can help customers and communities reach sustainability, carbon, and other ESG goals and create more value through Regenerative Energy® and the application of Regenerative Energy® EcoMetrics.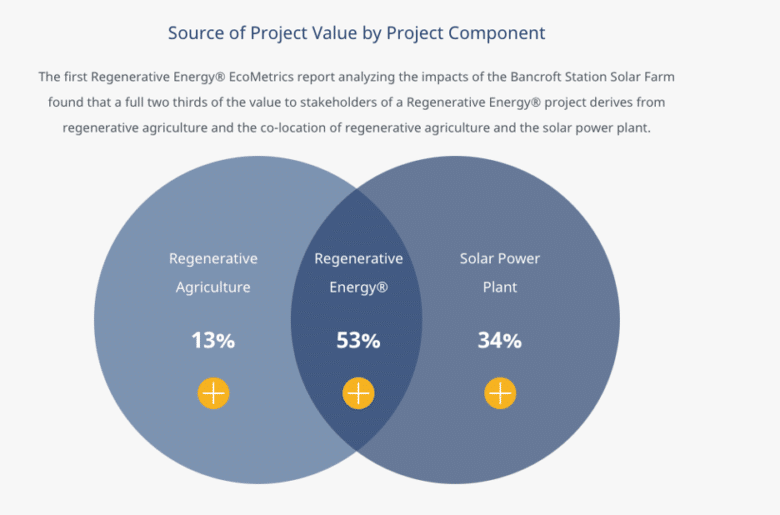 Other solar energy companies wishing to enable similarly enhanced benefits from a solar energy project will find useful information on this page about our Regenerative Energy® Standard, which  provides direction, consistency, and guidance for co-locating regenerative farming clean energy generation.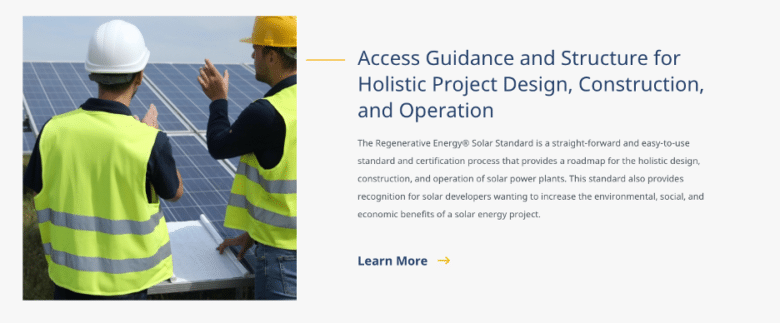 Stories Page
The Stories page includes blogs, media coverage, case studies, and more that will be updated regularly to expand the depth and breadth of information on the website and further illuminate how Regenerative Energy can significantly increase the positive impacts of solar farms on the environment, economy, local communities, and future generations and add value for our customers.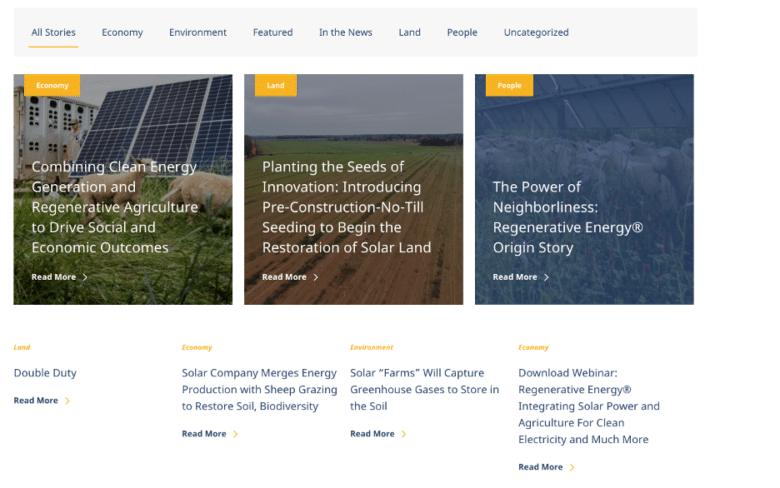 We would like to thank all Silicon Ranch staff who dedicated their time and energy to ensuring this new website is the best it can be, and our collaborative web partner Muletown Digital, whose team was so delightful to work with and delivered quality work on time!
We welcome your questions, suggestions, and other feedback. Please email us info@regenerativeenergy.org.