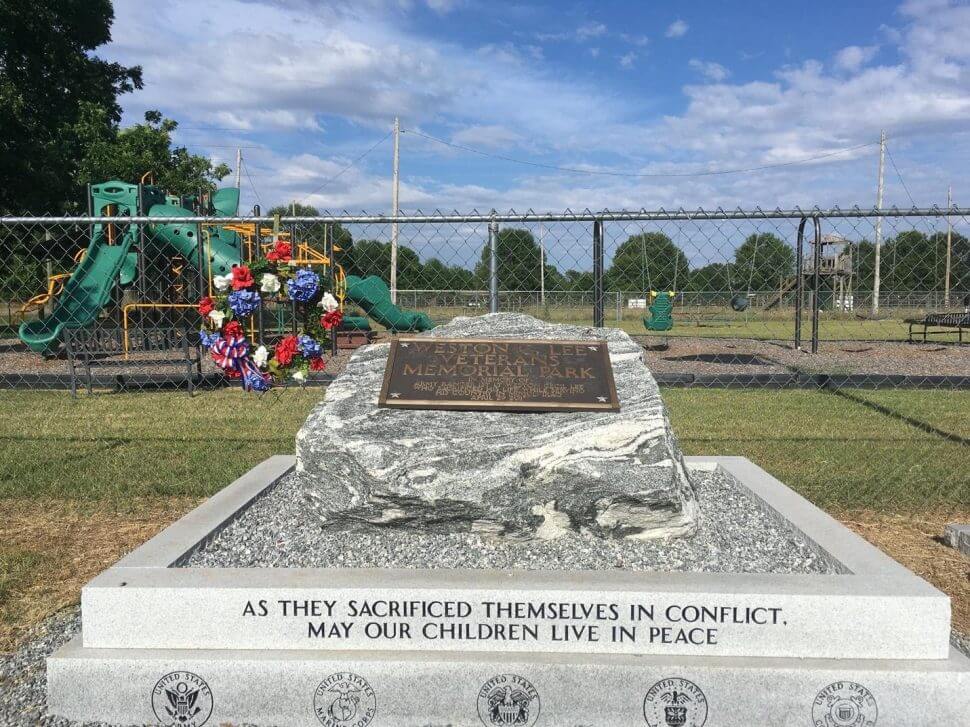 May 25, 2020
In the town of Bluffton, Georgia, just off Highway 27, there is a park, which normally during this time of year is filled with children laughing, parents enjoying some fresh air, and people making use of the community grill. At first glance this park might look no different than any other you would come across in most American towns. But this is no ordinary park.
The Weston C. Lee Veterans Memorial Park was opened in the Spring of 2018 to commemorate Bluffton's native son, First Lieutenant Weston C. Lee who lost his life serving our country outside of Mosul, Iraq in 2017.
An avid rugby player and patriot in every sense of the word, First Lieutenant Weston C. Lee graduated from the University of North Georgia in 2014 and joined the Army in March of 2015 where he became a paratrooper and was assigned to 1st Battalion, 325th Infantry Regiment, 2nd Brigade Combat Team, 82nd Airborne Division, at Fort Bragg, North Carolina.
He deployed to Iraq in December 2016, where his actions cemented his commitment to protecting our nation and the freedoms it affords each of us. His awards and decorations include the National Defense Service Medal, the Global War on Terrorism Service Medal, the Ranger Tab, the Parachutist Badge, and the Army Service Ribbon, the Bronze Star Medal, Purple Heart, and the Meritorious Service Medal. Tragically, our nation lost Weston during his first deployment, leaving a void in the town of Bluffton and in the hearts of the mother, father, brother, and girlfriend he left behind.
Col. Pat Work, the commander of 2nd Brigade Combat Team remembered Weston as "an extraordinary young man and officer. He was exactly the type of leader that our paratroopers deserve."
Weston was respected and admired by those who knew him. As Weston's friend Colin Marney said, "Weston was a winner all around. Everything he did he did 100 percent." He was a caring person who was "larger than life" and who served as a role model for his fellow cadets and fraternity brothers.
It is this legacy that First Lt. Lee left behind that motivated the town of Bluffton and Clay County, Georgia to memorialize the lasting impact he left on his hometown and country through a community park. In October 2018, a local landowner made us aware of this noble effort, and by speaking with more members of the community we came to know what a remarkable young man this town and everyone fortunate to know him lost on April 29, 2017.
Although it would be impossible to fill the void he left behind, it was a privilege for Silicon Ranch to have the opportunity to contribute to his memorial as our way of honoring the sacrifice of this young hero, whom we never had the privilege of meeting but to whom we are forever indebted.
So, this Memorial Day and every day, we thank First Lt. Weston Lee and all of those we are no longer able to thank in person, but to whom we owe so much for making the ultimate sacrifice and enabling us to enjoy our freedoms.