Hiring will soon begin for construction on the first of two solar facilities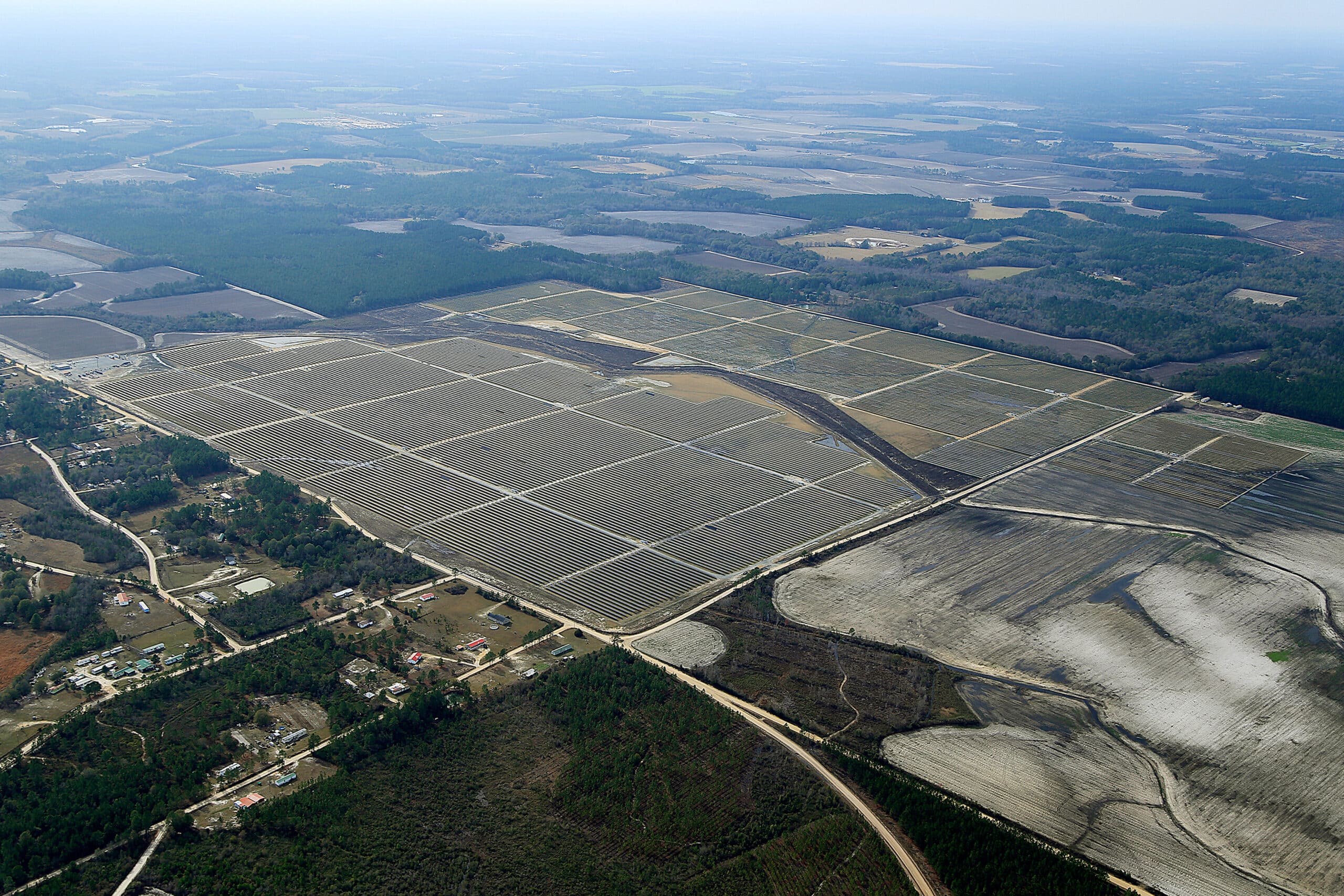 HAZLEHURST, Ga., April 29 2019 –Today the Joint Development Authority of Jeff Davis County, Hazlehurst, and Denton announced a significant capital investment in the local community by Silicon Ranch Corporation, the U.S. solar platform for Shell and one of America's largest independent solar power producers. The financial commitment exceeds $75 million and will fund two new solar plants in Hazlehurst and Snipesville, both of which are scheduled to come online before the end of next year.
The utility-scale facilities are part of a portfolio of projects announced in 2017 by Silicon Ranch and Green Power EMC, the renewable energy supplier for 38 Georgia Electric Membership Corporations (EMCs). Combined, the new projects will generate more than 100 megawatts (MWAC) of low-cost, renewable power and expand Silicon Ranch's presence in Jeff Davis County, where it already owns and operates two solar projects totaling 72MWAC in Hazlehurst. As a result of its previous investments, Silicon Ranch already stands among the largest taxpayers in Jeff Davis County, and its new projects will contribute significant additional tax revenues for the local community for years to come.
Silicon Ranch announced that it will soon commence construction on the first of its two projects and that the company has selected McCarthy Building Companies as its Engineer-Procure-Construct partner for the facility. McCarthy has constructed several of Silicon Ranch's solar facilities across the country, including its 52 MWAC array in Hazlehurst.
Supporting growth in the clean energy job sector, McCarthy is hiring upwards of 180 local workers for the nine-month construction project. McCarthy will provide local workers with on-site training in pile driving, tracker assembly, and panel installation by implementing principles of Training Within Industry (TWI), a program originally developed by the U.S. Department of War in the 1940s to help re-train workers quickly and reliably on moderately complex tasks. Through its TWI solar program, McCarthy applies its "Learn. Perform. Repeat" methodology and offers highly effective and efficient training to workers who have little or no experience in solar installations.
Area residents interested in working on the project can learn more by visiting www.mccarthy.com/careers, and search by city. A job fair is scheduled for Thursday, May 2 from 8am to 4pm at the Hazlehurst Municipal Golf Course and Civic Center, located at 274 Uvalda Highway, Hazlehurst, GA 31539.
Silicon Ranch Co-Founder and President Reagan Farr said, "At Silicon Ranch we believe we can make a positive difference in the communities we serve, and we're pleased to expand our long-term relationship with Jeff Davis County. More than 400 local workers helped to build our two previous projects in Hazlehurst, and we are excited about bringing that local experience to bear for these new projects as well. We thank our partners at Green Power EMC, McCarthy, and the Joint Development Authority for making these projects and these investments possible."
Green Power EMC President Jeff Pratt said, "More than 30 EMCs will share in the energy produced by these two new facilities, and we are grateful for the support from our members and for the partnership we have developed with Silicon Ranch. We are proud that in addition to providing our members with reliable, affordable, renewable energy, our work can further support economic development in Jeff Davis County."
Scott Canada, Senior Vice President of McCarthy's Renewable Energy division, said, "We are grateful to team up with solar market leaders such as Silicon Ranch and Green Power EMC to deliver meaningful clean energy solutions to Georgia."
Dwayne Creamer Chairman of the Joint Development Authority of Jeff Davis County, Hazlehurst, and Denton, said, "We wish to thank Silicon Ranch for choosing to expand its operations in Jeff Davis County and for making another significant investment in our community. This development will generate new tax revenues for the county government and the school system and provide a welcome stimulus to our local economy. The addition of these new projects represents another milestone for Jeff Davis County, as they further enhance our reputation as one of the leading solar communities in the United States."
###
About Silicon Ranch Corporation
Silicon Ranch is the U.S. solar platform for Shell and one of the largest independent solar power producers in the country. Silicon Ranch develops to own all of its projects for the long-term, a distinction that means the company is deeply committed to its partners and communities and stands behind the performance of its facilities day in and day out. The company's operating portfolio includes more than 120 facilities across 14 states from New York to California, including the first large-scale solar projects in Tennessee, Georgia, Mississippi and Arkansas. To learn more, visit siliconranch.com and by following the company on Facebook, Twitter, and LinkedIn.
About Green Power EMC
Green Power EMC is a not-for-profit cooperative founded in 2001 to support EMCs in their search for Georgia's renewable resources. The primary efforts of Green Power EMC have been to find, screen, analyze, and negotiate power purchase agreements with Georgia-based renewable resource providers. In addition to sourcing renewable energy, Green Power EMC provides education programs that help Member consumers learn both the challenges and opportunities of utilizing renewable energy. For more information about renewable energy efforts in Georgia, visit www.greenpoweremc.com.
About McCarthy Building Companies
McCarthy Building Companies, Inc. is the oldest privately held national construction company in the country – with more than 150 years spent collaborating with partners to solve complex building challenges on behalf of its clients. With an unrelenting focus on safety and a comprehensive quality program that span all phases of every project, McCarthy utilizes industry-leading design phase and construction techniques combined with value-add technology to maximize outcomes. Repeatedly honored as a Best Place to Work and Healthiest Employer, McCarthy is ranked the 20th largest domestic general contractor (Engineering News-Record, May 2018). With approximately 1,700 salaried employees and offices in St. Louis, Atlanta; Collinsville, Ill.; Portage, Ind.; Kansas City, Kan.; Phoenix; Las Vegas; Denver; Dallas, Houston; Albuquerque; and San Diego, Newport Beach, San Francisco, San Jose and Sacramento, Calif. McCarthy is 100 percent employee owned. More information about the company is available online at www.mccarthy.com or by following the company on Facebook, Twitter, LinkedIn, Instagram and Google+.
Media Contacts
Green Power EMC
Yvonne Jordan
1-770-270-7229
yvonne.jordan@opc.com

Silicon Ranch Corporation
Matt Beasley
1-615-577-4616
matt.beasley@siliconranch.com