Matt Kisber named Chairman of the Board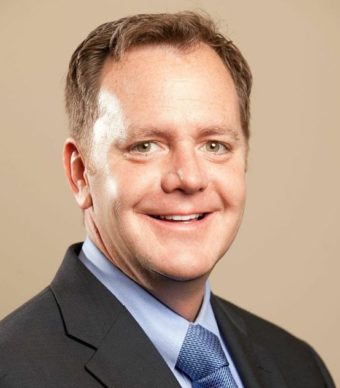 NASHVILLE, Tenn., July 1, 2019 – Silicon Ranch Corporation announced today the promotion of current President and COO Reagan Farr to the position of Chief Executive Officer. Farr will retain the title of President and continue his responsibilities to oversee the company's ongoing operations.
Matt Kisber, who has served as CEO since the company was formed in 2011, has assumed the role of Chairman of the Board. Former Governor of Tennessee Philip Bredesen, who has served as Chairman since co-founding Silicon Ranch with Kisber and Farr, will remain a Director with the title of Founding Chairman.
"Both Reagan and Matt are ideally equipped to take on these new responsibilities," said Bredesen. "Reagan wrote the original business plan for Silicon Ranch, and his experience as a founder and his outstanding performance as our first CFO and then COO uniquely qualifies him to lead our team through the next chapter of Silicon Ranch's growth. The Board is extremely pleased to have this continuity in leadership, and we are confident that Reagan is a creative and effective leader who understands both the challenges and the opportunities that are shaping America's energy landscape."
"Silicon Ranch sees enormous opportunity in the years ahead, and I am honored and humbled to be asked to lead this world-class team to capture it," said Farr. "For eight years, Matt and I worked closely together as Commissioners in Governor Bredesen's administration and now for the past eight years we have worked shoulder to shoulder at Silicon Ranch to build a strong and well-positioned company. Partnering with Matt has been rewarding and productive, and I am extremely pleased to continue working with him in his new role as Chairman."
"I am honored to accept the Chairmanship of Silicon Ranch and can think of no better person to assume the role of CEO than Reagan Farr," said Kisber. "I want to thank Governor Bredesen for his guidance and strong support over the years, and I also want to thank our excellent Board of Directors and dedicated team. We have accomplished a lot together, but I believe our brightest days are yet to come."
Louise Mooney to Replace Tom Stokes on Board
Silicon Ranch also announces today the appointment of Louise Mooney, Vice President of Finance at Shell New Energies, to its Board of Directors. Mooney replaces Tom Stokes, who has served as a Director since the company's transaction with Shell in January 2018. Stokes, who formerly held the post of Vice President of Finance for Shell New Energies, has joined Shell's Treasury as Head of Mergers and Acquisitions and Commercial Finance for the Americas.
Farr said, "Tom Stokes was an integral part of the team that made Shell's original investment in Silicon Ranch, and we thank him for his support that enabled us to surpass our ambitious growth targets over the past year and a half. As we thank Tom for his immense contributions, we welcome Louise Mooney to our Board, confident that her vast global financial experience will be a significant asset for us."
About Reagan Farr
Reagan Farr grew up in Baton Rouge, LA. He graduated from Louisiana State University in 1993 and from the University of North Carolina Chapel Hill in 1998 with a law degree. He worked for both KPMG and Ernst & Young in the area of state and local taxes from 1998 until 2003, when he joined the Bredesen administration as Deputy Commissioner of Revenue. He became Commissioner of Revenue in 2006, and when Bredesen left office in 2011 joined with him and Matt Kisber in forming Silicon Ranch.
About Silicon Ranch Corporation
Since Shell acquired a substantial minority interest in Silicon Ranch 18 months ago, the Tennessee-based company has doubled the size of its team, moved into a new headquarters in downtown Nashville, and grown its contracted pipeline by more than 80 percent. The company has distinguished itself by opening new markets for utility-scale solar throughout the Southeast and has expanded its footprint across 14 states from New York to California. Silicon Ranch owns and operates every project in its portfolio and has maintained an unblemished track record of execution, having successfully commissioned every project it has contracted in its history.
The company's operating portfolio includes more than 120 facilities across 14 states from New York to California, including the first large-scale solar projects in Tennessee, Georgia, Mississippi and Arkansas. To learn more, visit siliconranch.com and follow the company on Facebook, Twitter, and LinkedIn.
# # # # #
Read more about this announcement: