At Silicon Ranch, we're proud to employ a team of experts with a wide range of background and experience, including veterans who served our country in the military. In honor of Veterans Day, our Vice President of Technology and Asset Management Nick de Vries, a former Infantry Captain in the U.S. Army, shares how he applies the lessons he learned in the military to serve customers and communities in his current role at Silicon Ranch.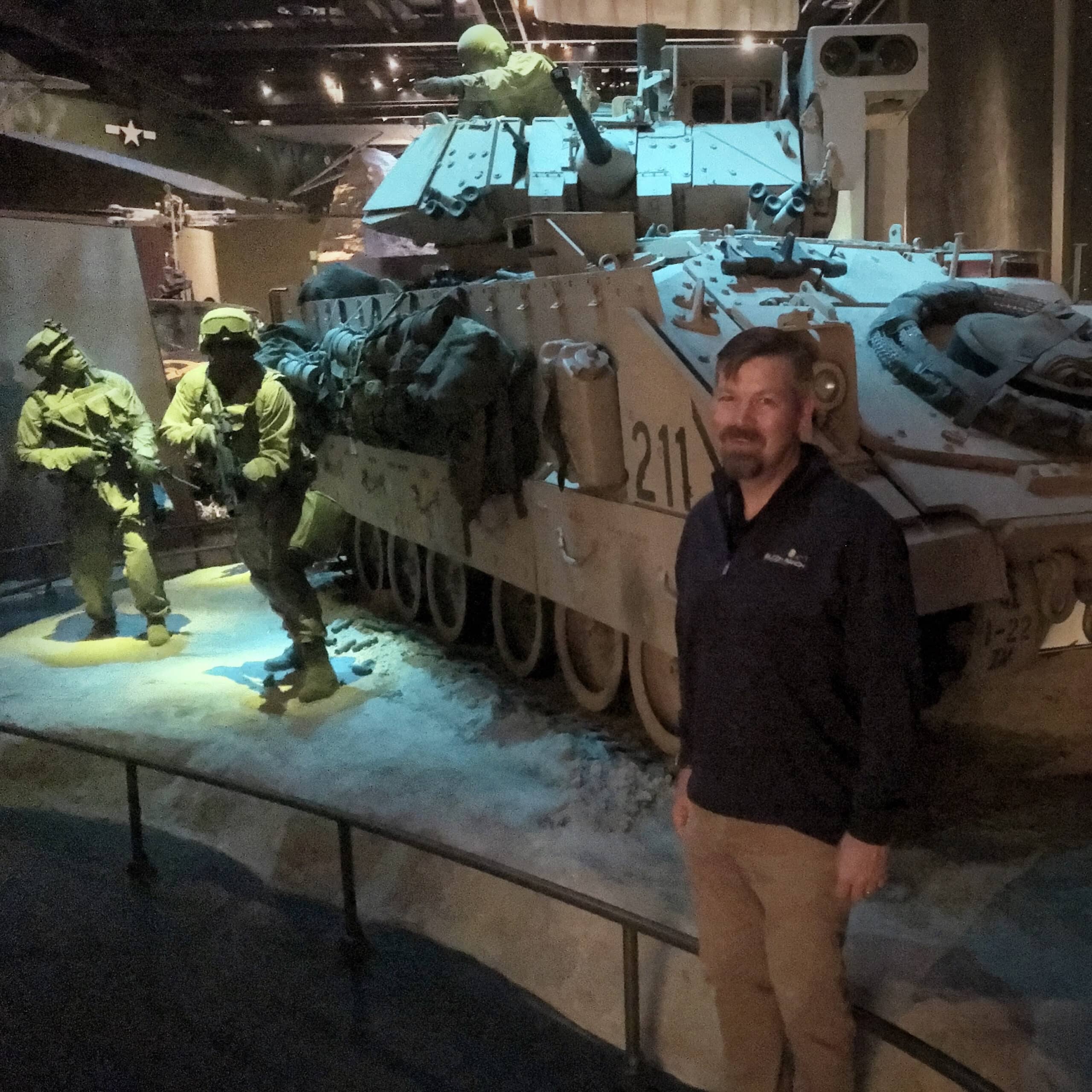 A few weeks ago, I visited a community in Southwest Georgia to evaluate how to best build new solar power plants there. The trip allowed me to visit Fort Benning, "Home of the Infantry", where I was stationed for Airborne School and infantry officer training years ago. During this visit, I thought about what I learned in the Army and how I use it every day at Silicon Ranch in my work with customers, partners, and communities.
The Lesson I Learned from My Military Service
After graduating as a Mechanical Engineer from Lehigh University in 1995, I served as an Infantry officer in the First Cavalry Division until the spring of 2000. A year after college, my battalion was deployed to Kuwait as part of a large maneuver unit, trained in armored combat. My second deployment in 1999 was to Bosnia in which my primary role could be best described as a peacekeeper, a very different mission than my first deployment.  We were engaged in "operations other than war." To prepare for this deployment, the entire division had to learn new tactics, new equipment and most importantly new rules of engagement had to be instilled in every soldier at every level.  Changing everyone's mindset was not easy.
After coming home, I had the opportunity to meet General Anthony Zinni when he was speaking at UC Berkeley's Nimitz lecture series. I asked him what guidance he could give the ROTC cadets and midshipmen in attendance who would have to lead others in this environment of change.
His answer was simple — that as military leaders it was our job to be problem solvers. Regardless of the new situation that we and our soldiers may find ourselves in.  Our job is always to assess the situation and determine what forces to bear, and accomplish the mission.
That lesson has served me well in a variety of different ways over the years. I used this mindset as an engineer commissioning semiconductor factories, something I had not specialized in or studied in university.  I used it when my company launched a solar division and I jumped at the chance to design and commission solar module factories.
How I Utilize that Lesson in My Role at Silicon Ranch
I continue to use this lesson today in my role at Silicon Ranch as I work with our customers, look at the challenges facing the energy sector, and discover and apply solutions.
1. Assessing the Situation
Whether I'm working with a utility partner, a commercial and industrial customer, or a local community, my first goal is to get a clear and complete understanding of the outcome they're trying to achieve.
I want to understand their end goal. Are they hoping to provide cleaner energy?  Are they looking for a way to produce more energy without overloading a substation, or causing new problems? Are they looking to implement new ideas to rejuvenate their economy or enhance their current solar efforts?
2. Determining the Right Solution
Once we've taken the time to assess the situation and get a clear understanding of the goal, the next step in determining the right solution is to filter our options through current reality. What are the utility's technical requirements they're facing? What are the financial numbers they're trying to meet? What's possible given the reality of their budget?
Additionally, I want to evaluate the "reality" of the land. Walking the land is incredibly important for making the right technology decisions on new projects. It's not just what solar option could fit, but what should fit based on what will provide the greatest opportunity for achieving the customer's end goal. This means getting on the ground, studying the terrain and talking to people who live and work there.  All things I learned at Ft Benning.
I'm incredibly grateful for all the lessons I learned during my time in the military, and the advice from General Zinni that I apply every day in my career in the solar industry. I believe my time in service was not only a chance for me to give back to the country that has given me so much, but also an opportunity to live and work alongside the most diverse and dedicated set of men and women our country will ever know.