Snipesville II Solar Farm
On December 7, 2020, construction began at the 107-megawatt Snipesville II Solar Farm in Jeff Davis County in southeast Georgia. Snipesville II became fully operational on December 15, 2021 and now generates low-cost, renewable energy for Meta's Newton Data Center.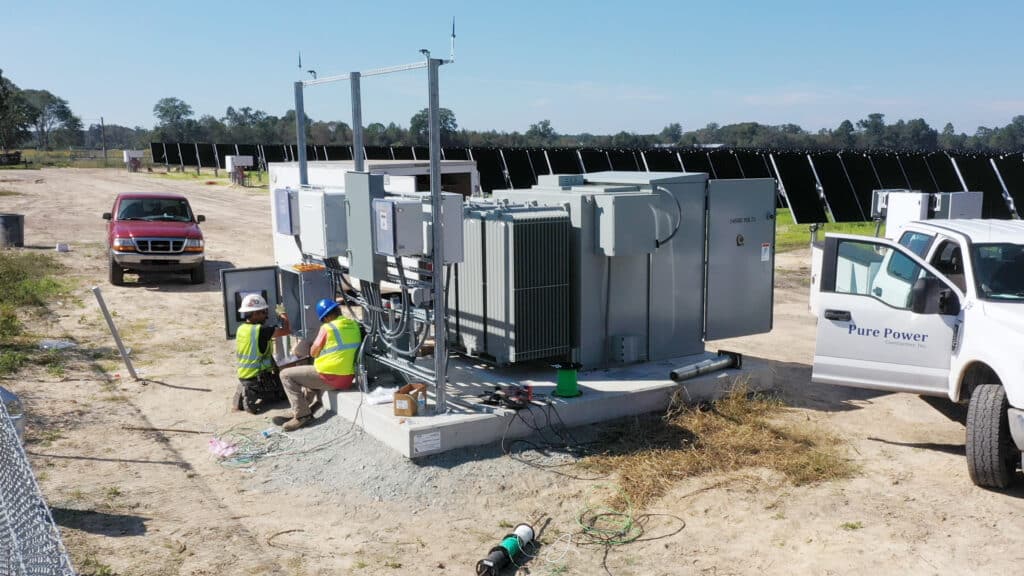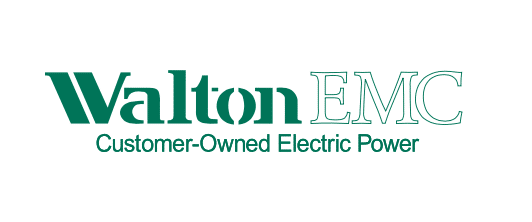 SOLAR DEVELOPMENT IN GEORGIA CONTINUES TO GROW
Snipesville II, Silicon Ranch's largest facility in Georgia completed to date, employs single-axis tracking technology that allows more than 350,000 solar modules to track the sun from east to west.
Silicon Ranch commends the work of the more than 250 craft workers who constructed Snipesville II, the majority of whom were recruited from the local region and the military veteran community.
Snipesville II is part of a portfolio of projects that provide power to Walton Electric Membership Corporation (EMC) as part of the utility's agreement to supply 100 percent renewable energy for Meta's data center in Newton County, Georgia.
On behalf of Meta and Walton EMC, Silicon Ranch has funded, constructed, and now owns and operates the 107-megawatt facility in Jeff Davis County. Snipesville II also integrates Silicon Ranch's Regenerative Energy® platform, a holistic approach to design, construction, and operations in alignment with nature.
Read more about this project:
Nashville's Silicon Ranch to build 107 MW solar plant to power Facebook data center in Georgia
Facebook data centre in Georgia to get power from 107-MW solar park
Silicon Ranch signs on for 107-MW solar project for Facebook in Georgia
Walton EMC signs PPA for 107MW Snipesville II solar project in US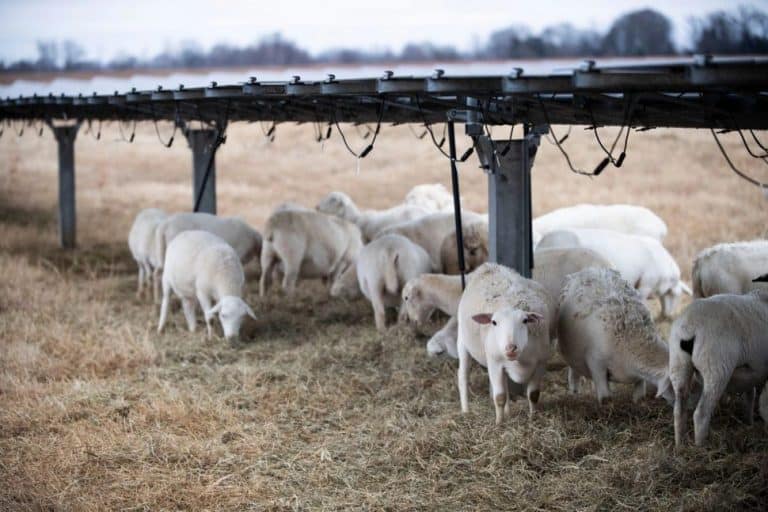 REGENERATIVE ENERGY® AT SNIPESVILLE II
Silicon Ranch is implementing its utility-scale agrivoltaics platform, Regenerative Energy®, at the Snipesville II Solar Ranch.
Under this holistic approach to solar farm design, construction, and land use management, Silicon Ranch marries clean energy generation and regenerative agriculture, keeping land in agricultural production and restoring it to a functioning grassland ecosystem through managed sheep grazing under and around solar panels and other regenerative pastureland management practices. These regenerative ranching practices sequester atmospheric carbon in the soil, restore vital habitat, biodiversity, and soil health, and improve water quality, while also producing pasture-raised, solar-shaded meats, creating jobs, and building economic and community resilience. Outcomes are measured and third-party verified.
Committed to the Communities We Serve
"Walton EMC and the Georgia cooperatives are among the most innovative, customer-centric utilities in the country, and we are thrilled to expand our relationship with them and also with Meta, one of the world's leaders in renewable energy procurement. Moreover, we are proud to continue our substantial investments in rural Georgia and look forward to growing our partnership with Jeff Davis County."
– Reagan Farr, Silicon Ranch Co-Founder and CEO