On May 7, 2019, BrightRidge, the Tennessee Valley Authority and Silicon Ranch "Flipped the Switch" on the Tri-Cities' first community solar project, a 5-megawatt solar farm outside of Jonesborough, TN.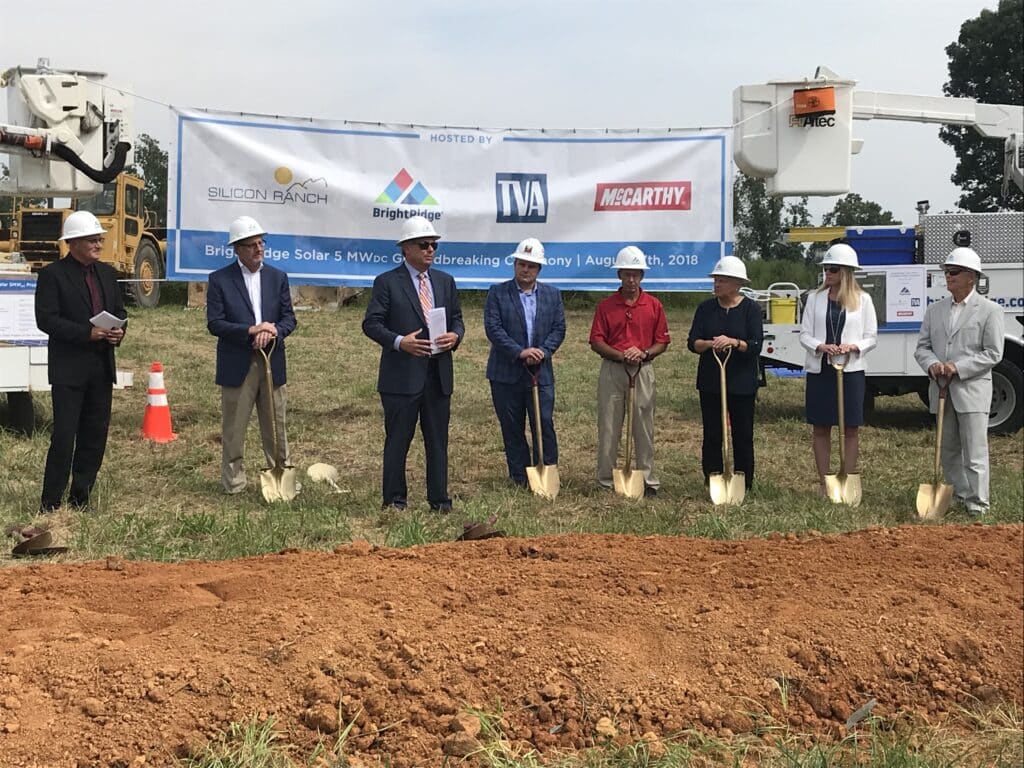 The BrightRidge Solar Farm is designed to generate ~8 million kilowatt-hours of electricity annually, with zero carbon emissions and zero water consumption.
Now complete, the project produces enough carbon-free electricity to power more than 500 homes over the course of a year and ~ 40 acres is covered by more than 41,000 solar panels.
Since the project is owned and operated by Silicon Ranch, it is also net positive for the local tax base with minimal demands placed on public infrastructure. "As Tennessee's largest independent solar power producer, Silicon Ranch is honored to partner with BrightRidge and TVA to generate low-cost, clean energy and support economic development in our home state," said Silicon Ranch Chairman Matt Kisber. "We're currently building solar farms from Memphis to the Tri-Cities, proving that solar has a bright future in the Tennessee Valley."
"Access to clean, renewable energy is a key factor for many potential businesses and industries looking to locate in our region. Facilities like this one help ensure our region remains competitive nationally in economic development… This is a great opportunity for us. We are near the oldest town in Tennessee, and we are [introducing] one of the newest forms of energy technology available."
– Jeff Dykes, BrightRidge CEO