Green Power EMC, Hazlehurst I
Silicon Ranch worked in partnership with Green Power EMC to develop, design, fund, and construct one of the largest solar generating facilities in Georgia. The solar facility occupies approximately 135 acres and incorporates 87,514 solar modules.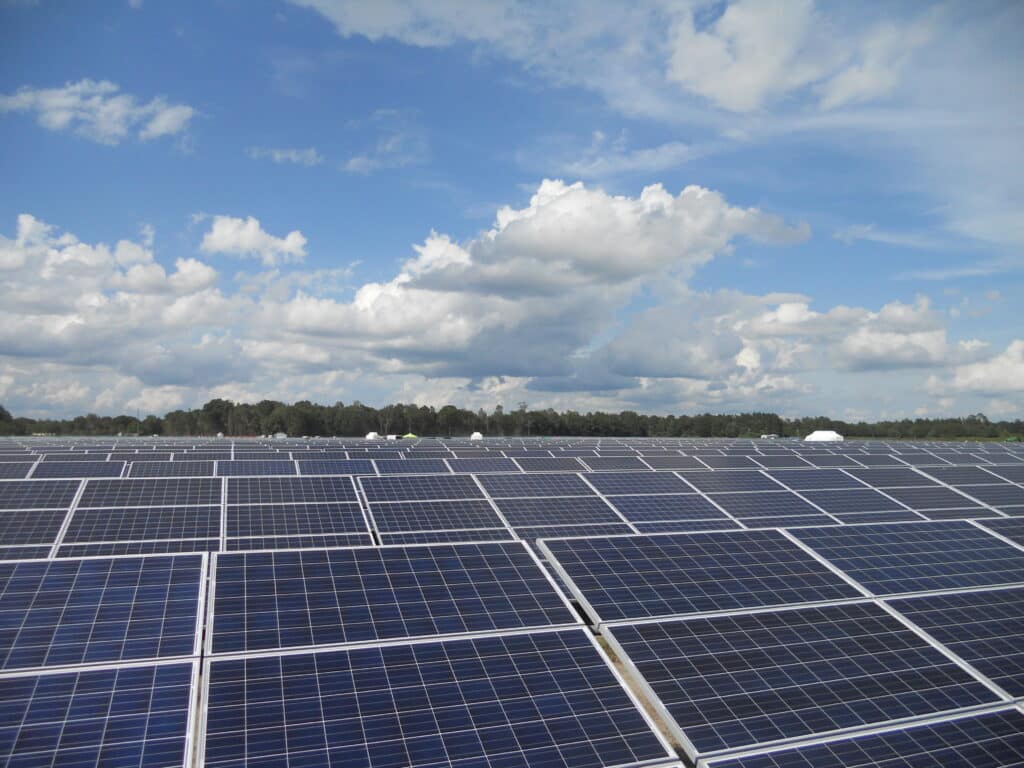 Green Power EMC is the renewable energy supplier for 38 Georgia Electric Membership Corporations (EMCs). The solar array generates more than 43,000 megawatt hours of clean, renewable electricity annually. Green Power EMC receives all the energy produced by the solar project for 25 years under the power purchase agreement.
135 acres of solar panels and an additional 135 acres to be preserved, including 30 acres of wetlands
Green Power EMC entered into a 30-year agreement to purchase the full output of a new 52 MWac solar array from Silicon Ranch, also near Hazlehurst. Construction began in March 2016, and the facility will be ready to produce electricity in the fall of 2016.
Collectively, the Hazlehurst projects are set to be one of the largest solar generating facilities east of the Mississippi River and will propel Hazlehurst into position as one of the top solar communities in the United States.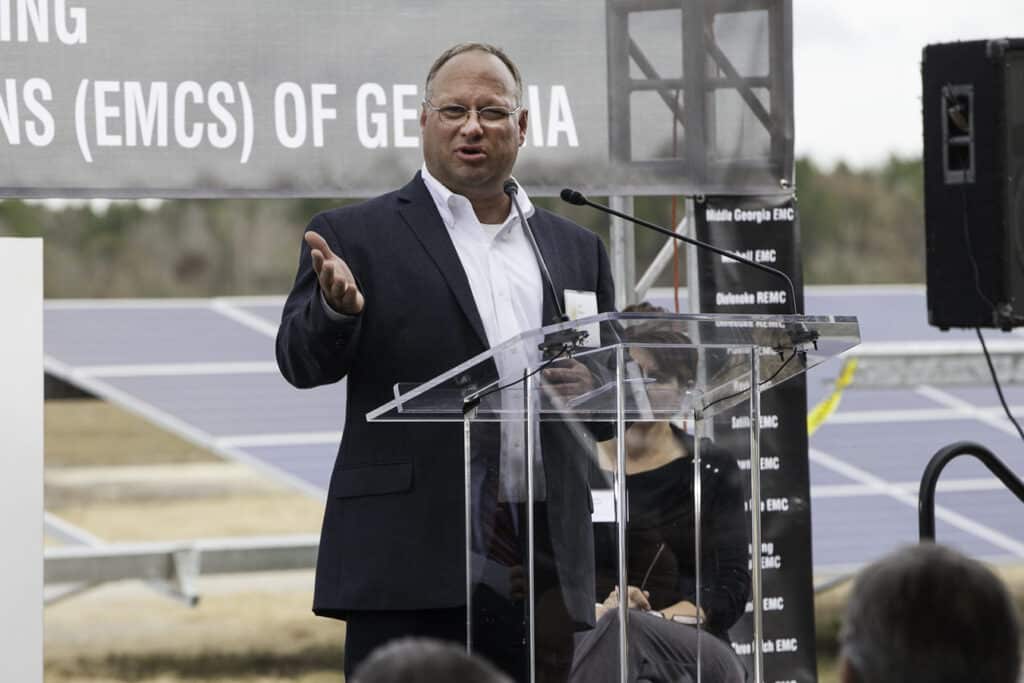 A Trustworthy Partner Who Understands the Specific Needs of Our Local Electric
"Silicon Ranch impressed us with their ability to develop and finance innovative solar projects that address our specific business, strategic, and environmental objectives. Furthermore, they've gone 'that extra mile' to help Green Power EMC and our members to maximize the public awareness of our solar energy commitment.

Georgia is the fastest growing solar state in the country, and Green Power EMC is proud to work with Silicon Ranch to strengthen that position."
– Jeff Pratt, President, Green Power EMC