April 28, 2020 | By Rob Hamilton
Earlier this month Will Harris and our friends at White Oak Pastures officially kicked off planned grazing activities at our Bancroft Station Regenerative Energy™ project with the release of 432 ewes. Bancroft Station is not only the first solar farm serving Facebook in the state of Georgia, it's also the first new-build solar facility to incorporate Regenerative Energy™ in its design.
Regenerative Energy™ is an outcome-driven, third-party verified platform that co-locates clean electricity generation with regenerative agriculture on lands housing solar energy projects to manage vegetation, restore ecosystems and biodiversity, sequester carbon, and improve water quality, while keeping land in agricultural production and revitalizing rural economies.
Here are some photos from this historic day in solar: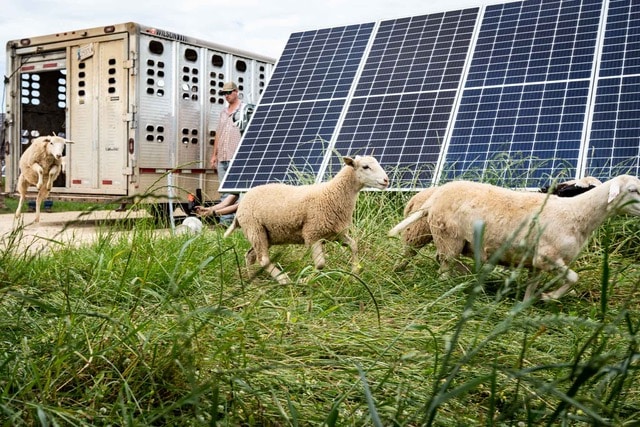 Photo Credit: White Oak Pastures