Naval Air Station Meridian Solar Project
Silicon Ranch Corporation, the Department of the Navy (DON), Tennessee Valley Authority (TVA), and East Mississippi Electric Power Association (EMEPA) worked together to bring a 4.1 MWac solar facility to the Naval Air Station (NAS) in Meridian, Mississippi.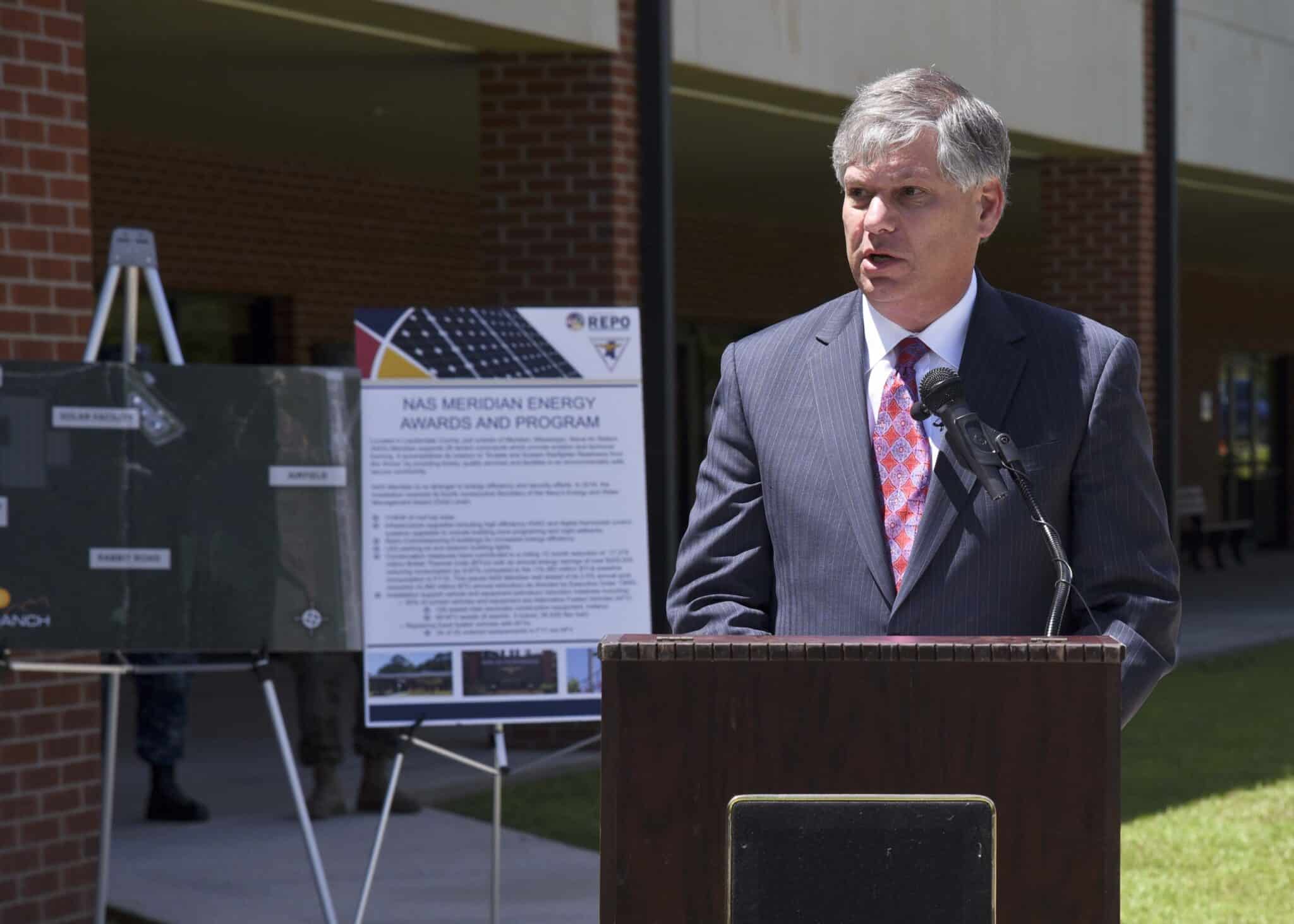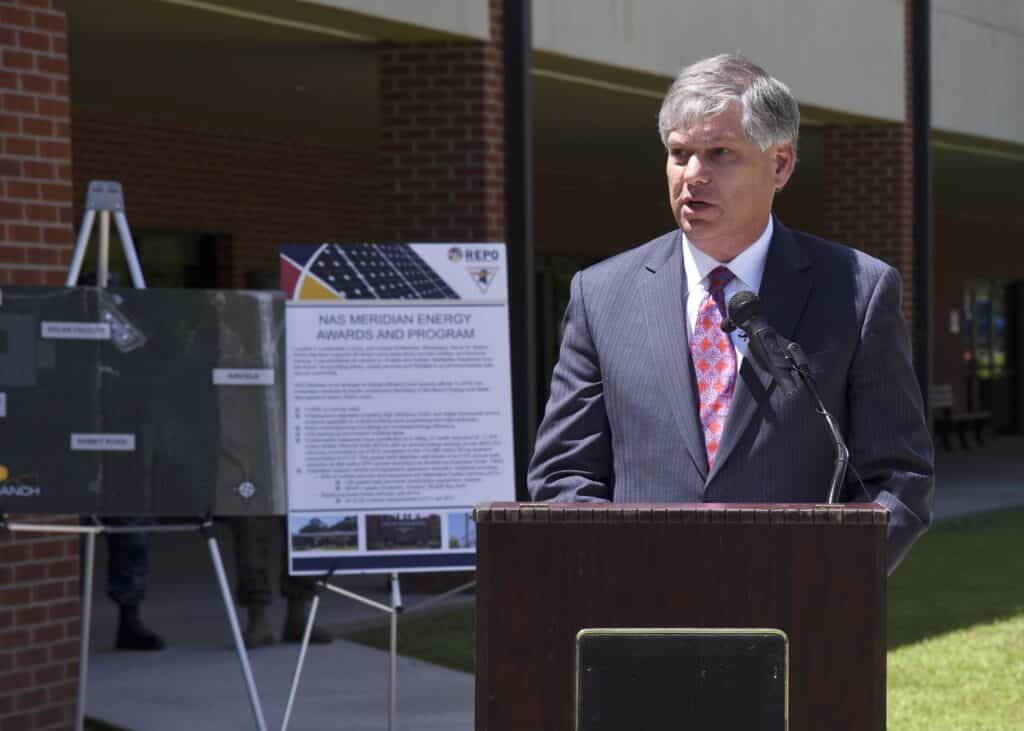 Approximately 15,000 solar photovoltaic panels are installed on land leased from the DON. The facility generates up to 6 MWdc. Silicon Ranch has funded, built, and will own and operate the facility.
The facility provides power to the grid for consumption by TVA and EMEPA customers, including NAS Meridian. In exchange for the use of on-base land for the solar facility, NAS Meridian receives in-kind consideration in the form of electrical infrastructure upgrades, microgrid controls and access to the onsite solar energy generation during utility outages, thus, increasing the energy resiliency and security of the base.
Read more about this project:
WTOK – "NAS Meridian holds groundbreaking ceremony for new solar facility"
The Meridian Star – "Solar energy coming to EMEPA members"

*The Department of the Navy does not endorse any non-Federal entity, its products, or its services. The appearance of an entity's logo on this document does not suggest endorsement, sponsorship, contractual relationship or preferential treatment of any kind by the Department with that non-Federal entity.
Stronger and Better Together
"Partnerships, like the one between the Department of the Navy, TVA, EMEPA and Silicon Ranch make us stronger and better equipped to complete our mission. NAS Meridian's success in effectively managing energy resources has been recognized at the highest levels of the Navy, and efforts like the solar project, to diversify energy sources help bases become more resilient and secure."
– Capt. Scott Bunnay, Commanding Officer, NAS Meridian